EXPLORE NEW HORIZONS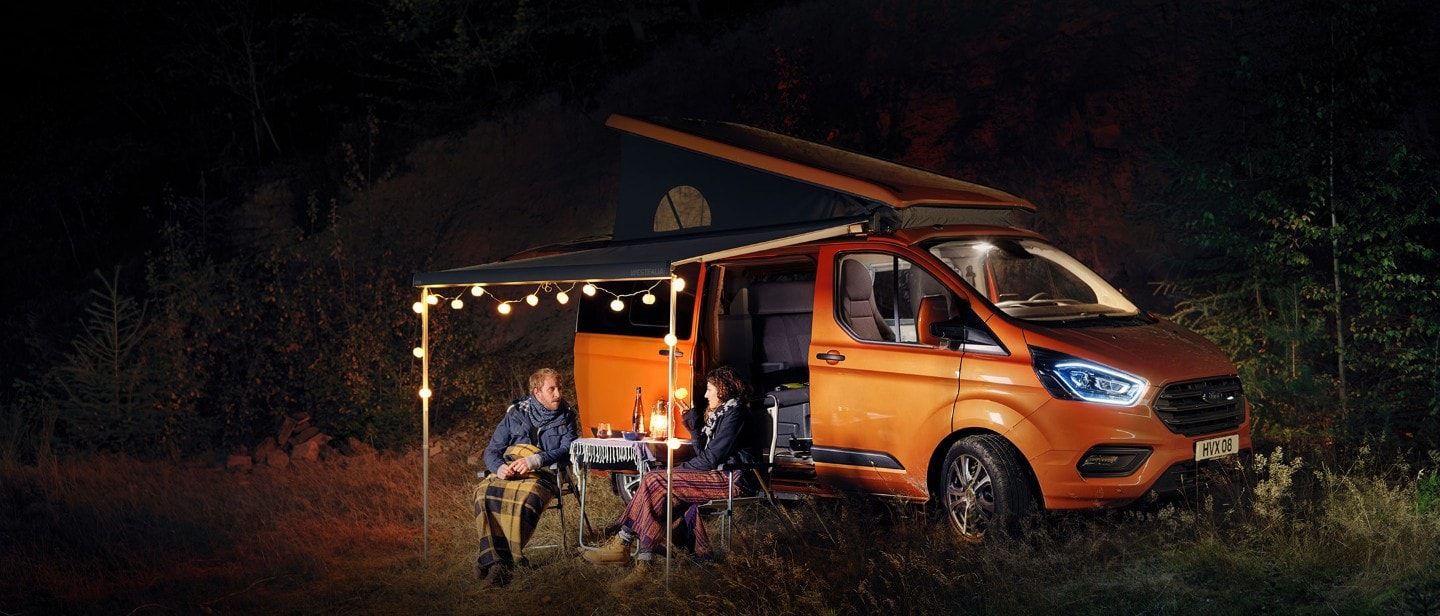 FORD TRANSIT CUSTOM NUGGET CAMPER VAN
The Transit Custom Nugget camper van is your home away from home. Whether you're exploring new places or rediscovering old favourites… The Transit Custom Nugget camper gets you there in comfort and style.
We've taken Transit camper van conversions to the next level with the Transit Custom Nugget camper van.
Two separate double beds allow you to sleep up to four adults. Perfect if you're taking the camper for longer road trips with friends or family.
Other key features of the Transit Custom Nugget camper include reversable front seats and a fold-out dining table; a fully functioning kitchen with sink, 40 L fridge, and gas stove; a 12 V power supply. Plus, onboard WiFi for up to 10 connected devices is enough to keep the whole family entertained.
SEE WHAT MAKES THIS CAMPER VAN DIFFERENT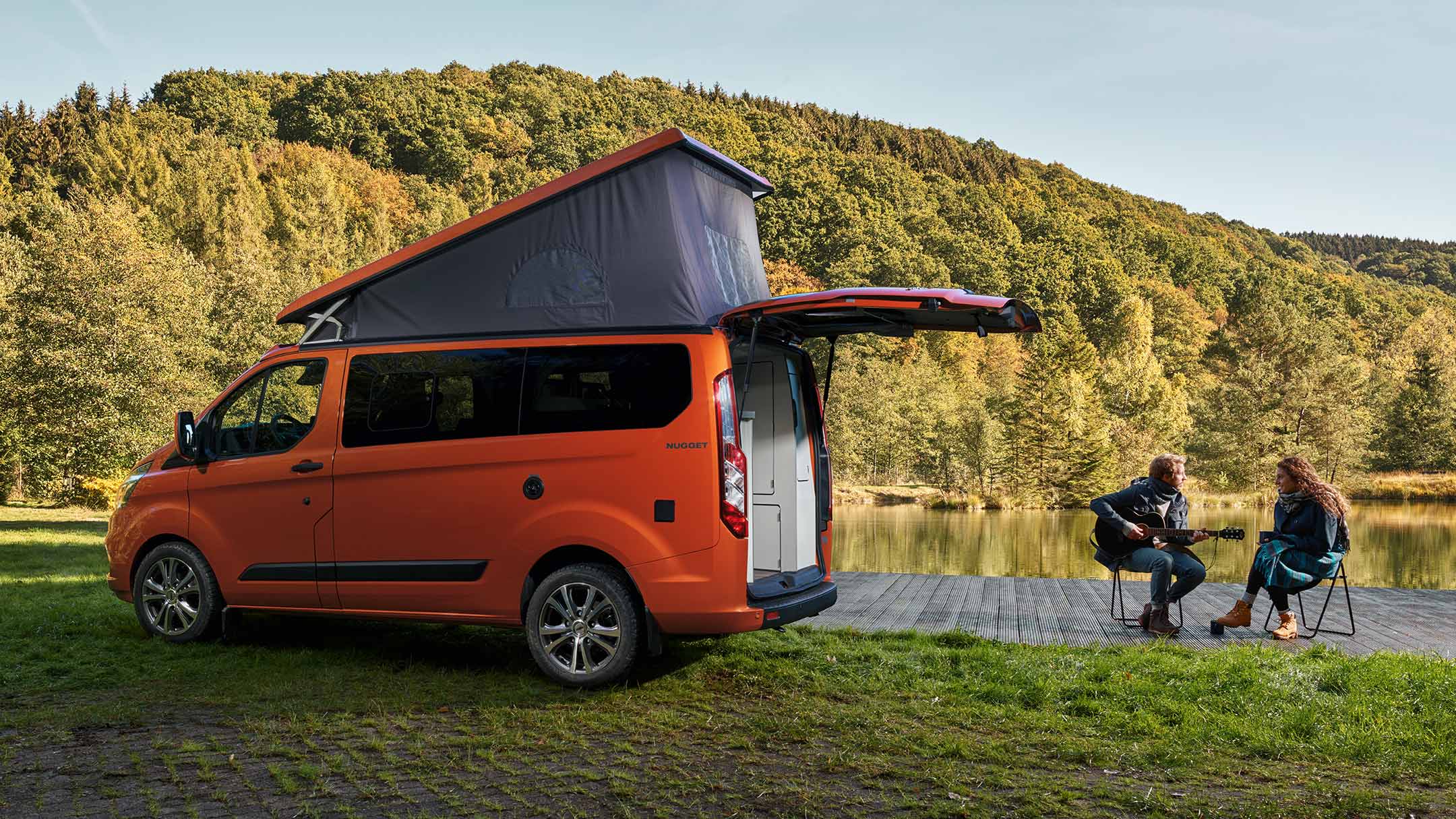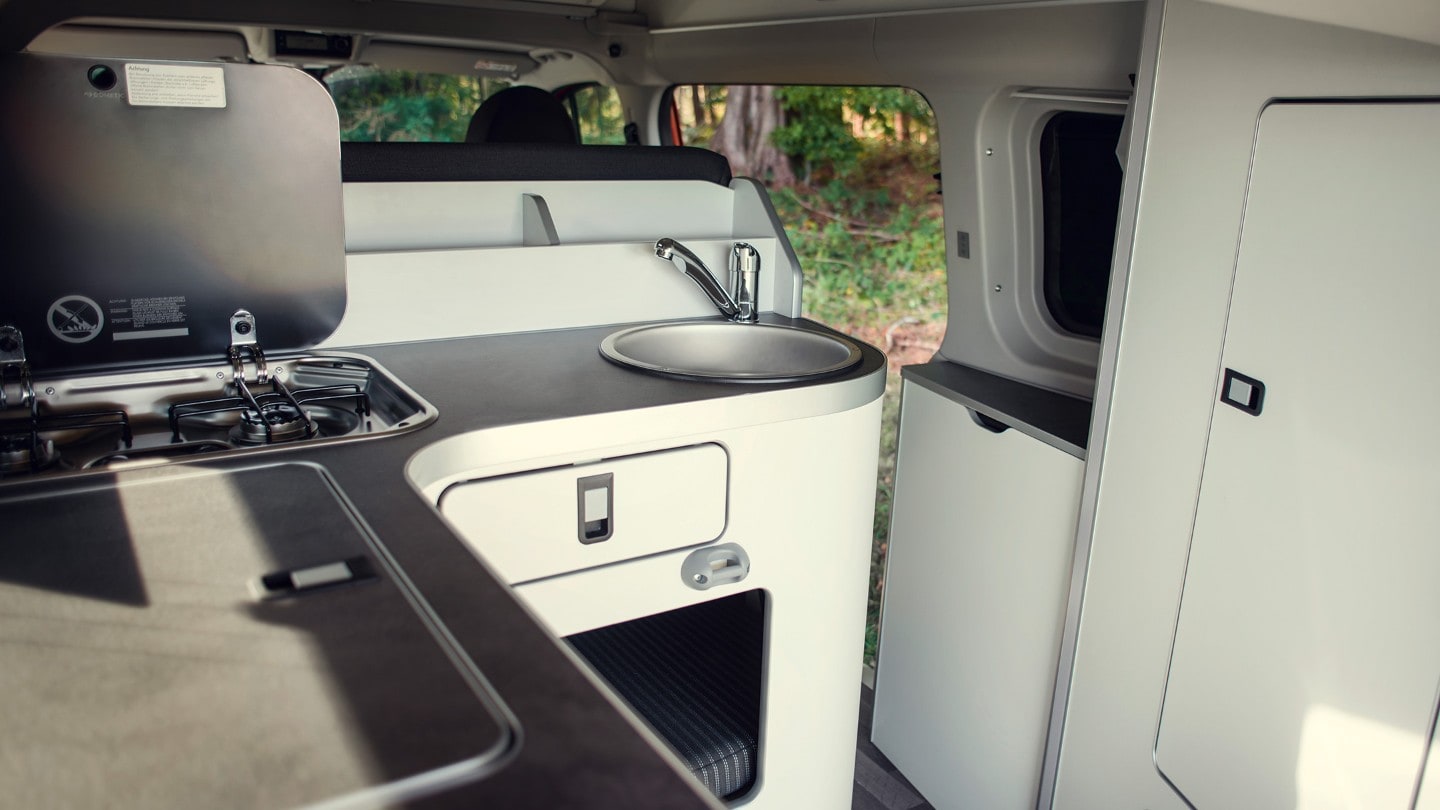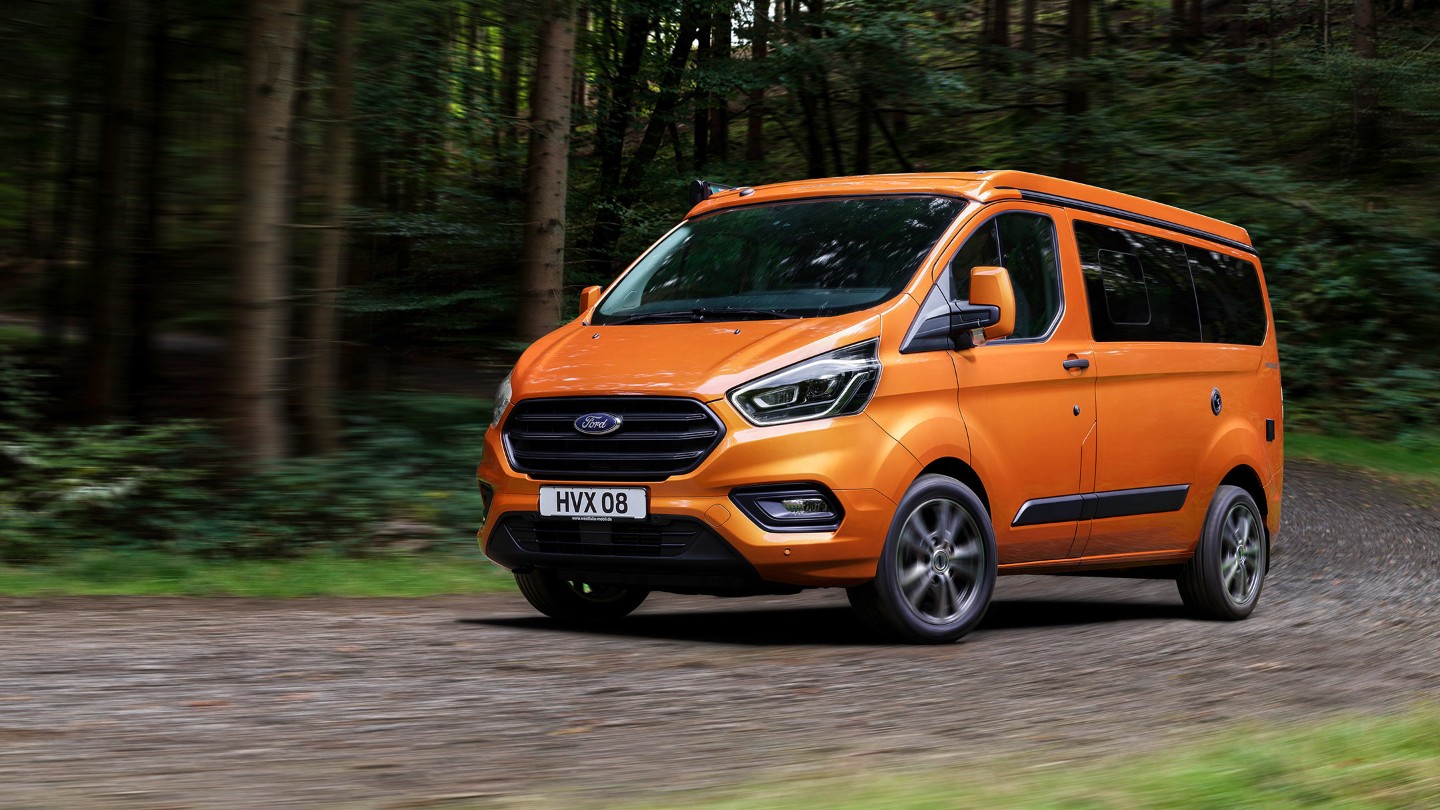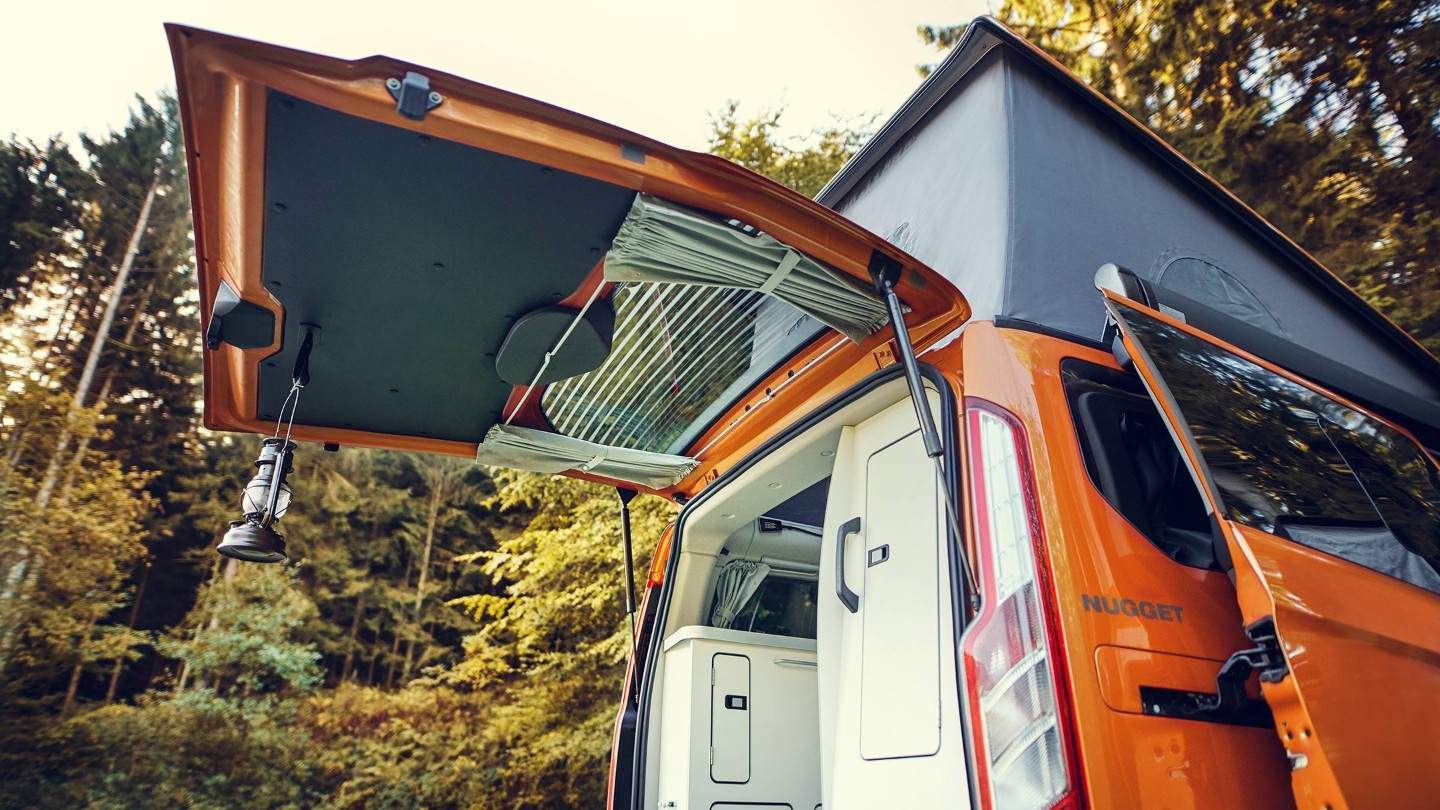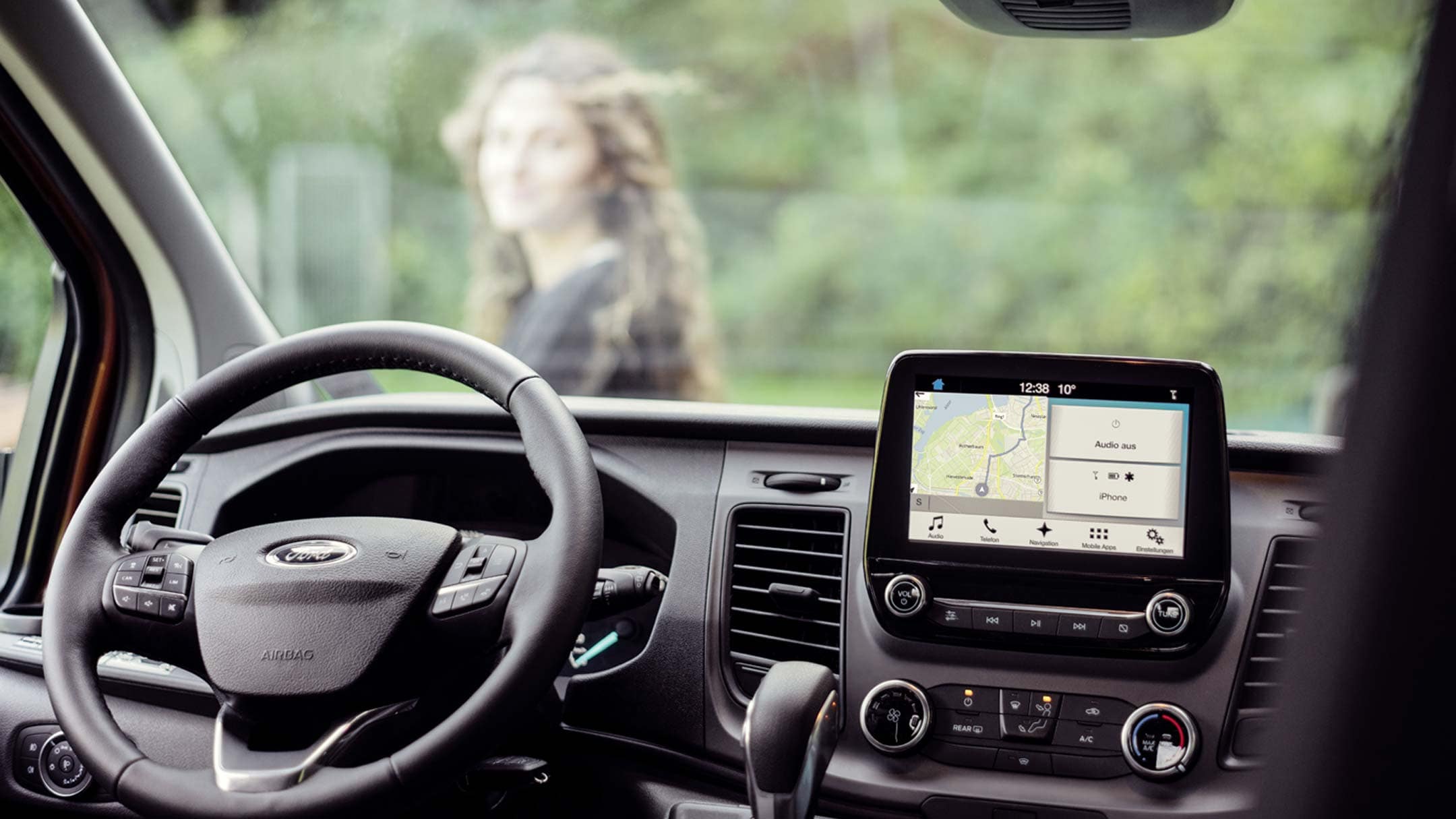 ROOM FOR FOUR ADULTS
Create two separate double beds, with fold flat rear seating and additional bed space on the upper level.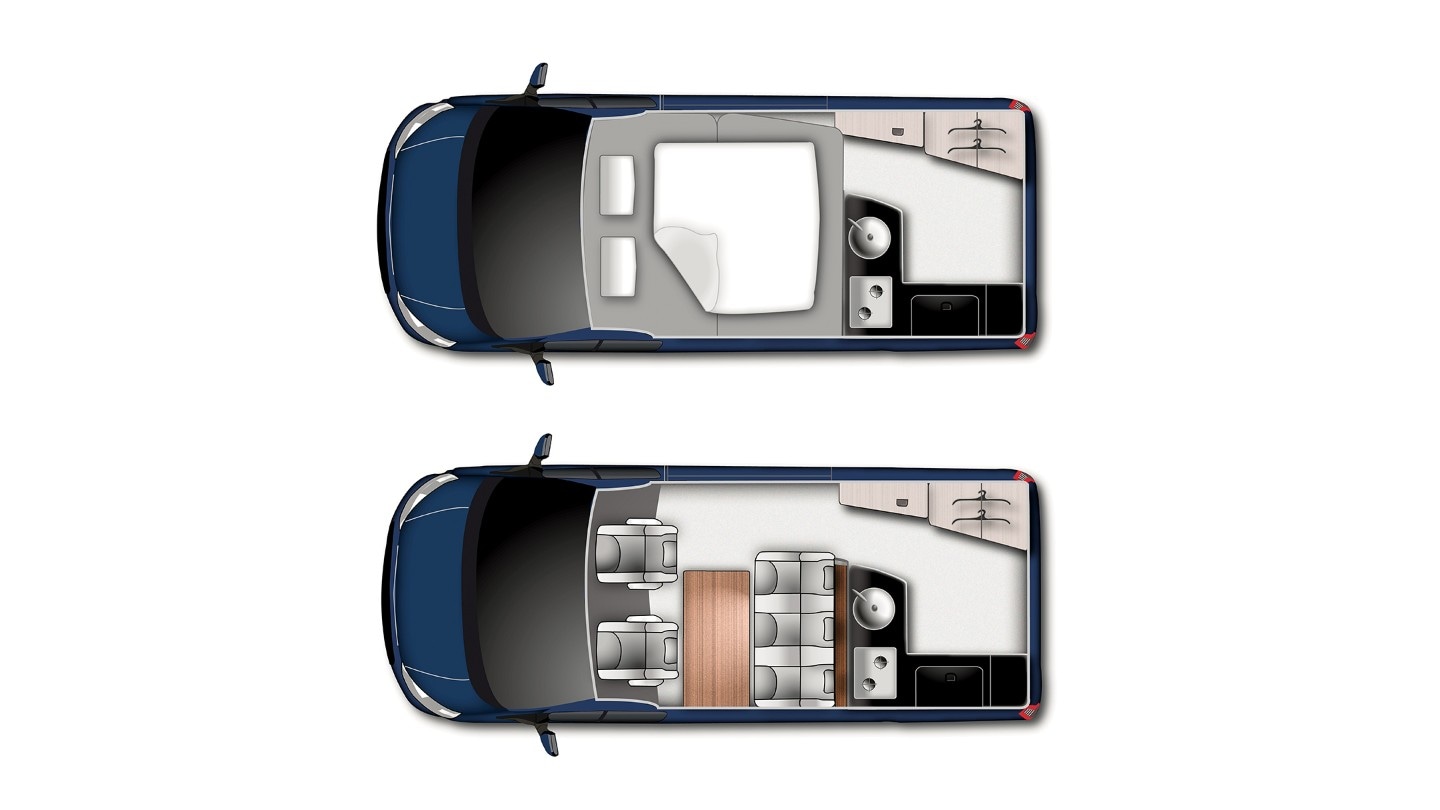 KEY FEATURES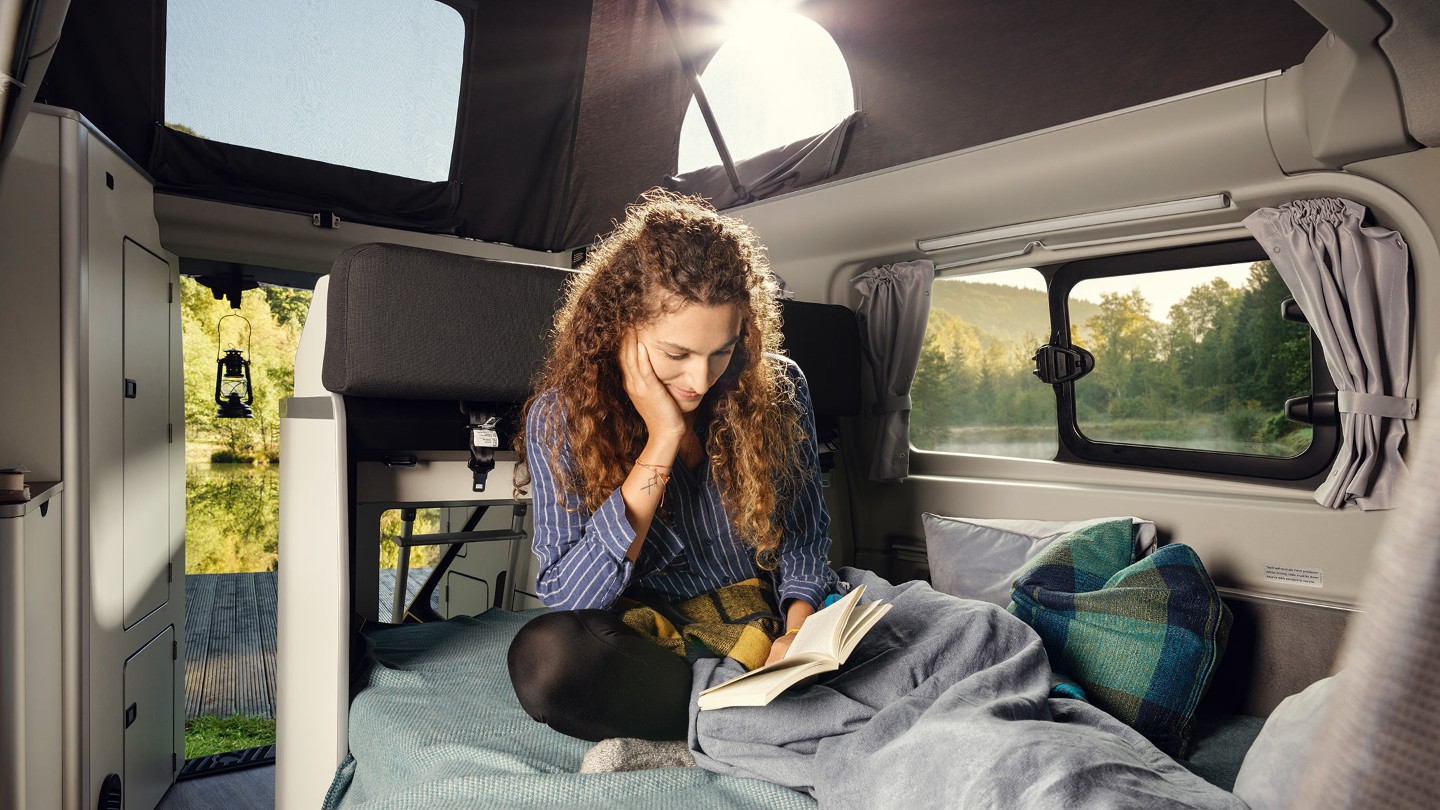 A SPACIOUS SLEEPING AREA
The Tilt Roof in the New Transit Custom Nugget camper means you'll have plenty of room when sleeping in the high-level double bed. The hinged roof can be lowered to make the camper van compact and agile on the road, and raised to maximise space when parked.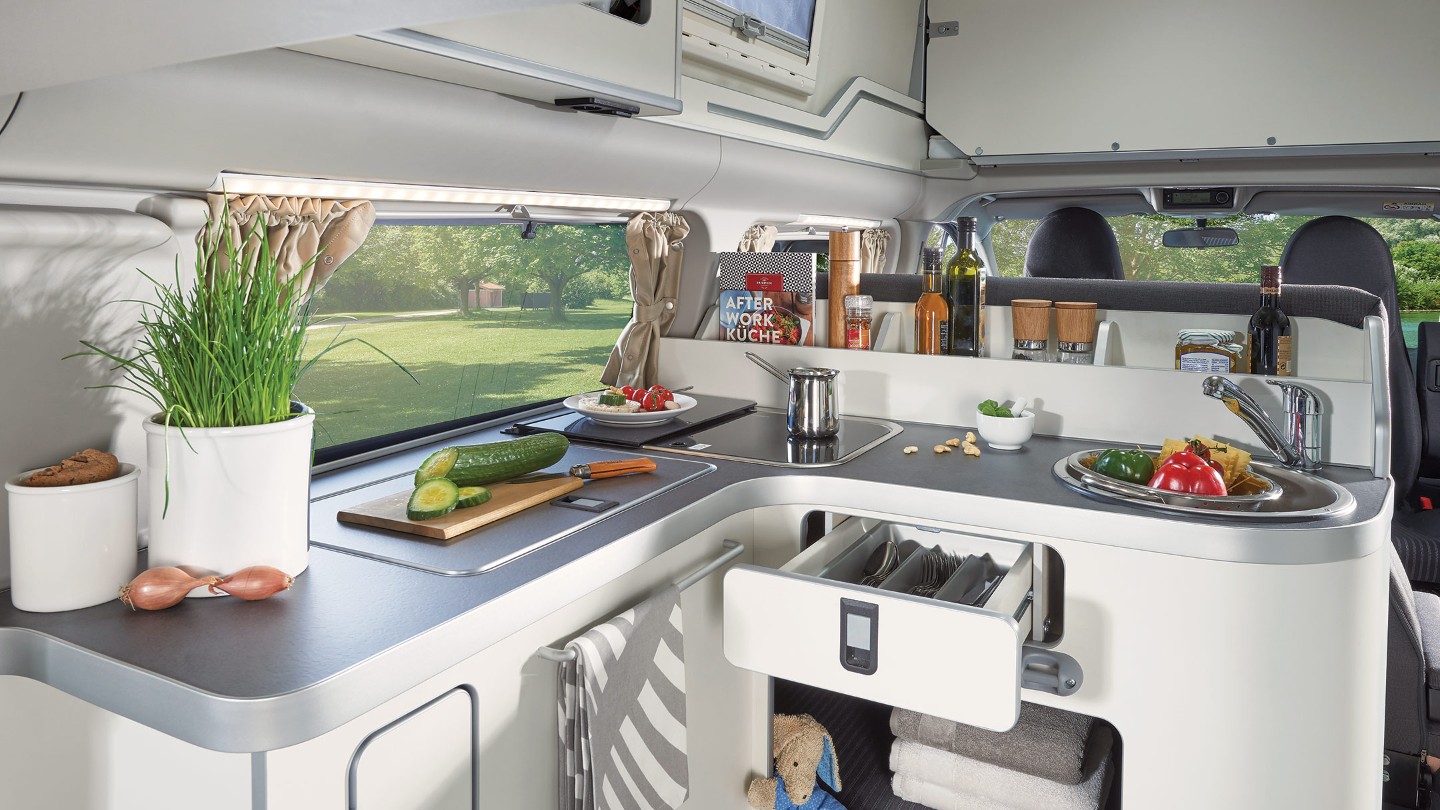 A FULLY EQUIPPED KITCHEN
A fully-equipped kitchen at the rear of the camper van provides you with plenty of space for cooking and for storing cans, bottles, packets… The area includes a dual burner gas hob, sink and tap, and all the work space you need to prepare a meal.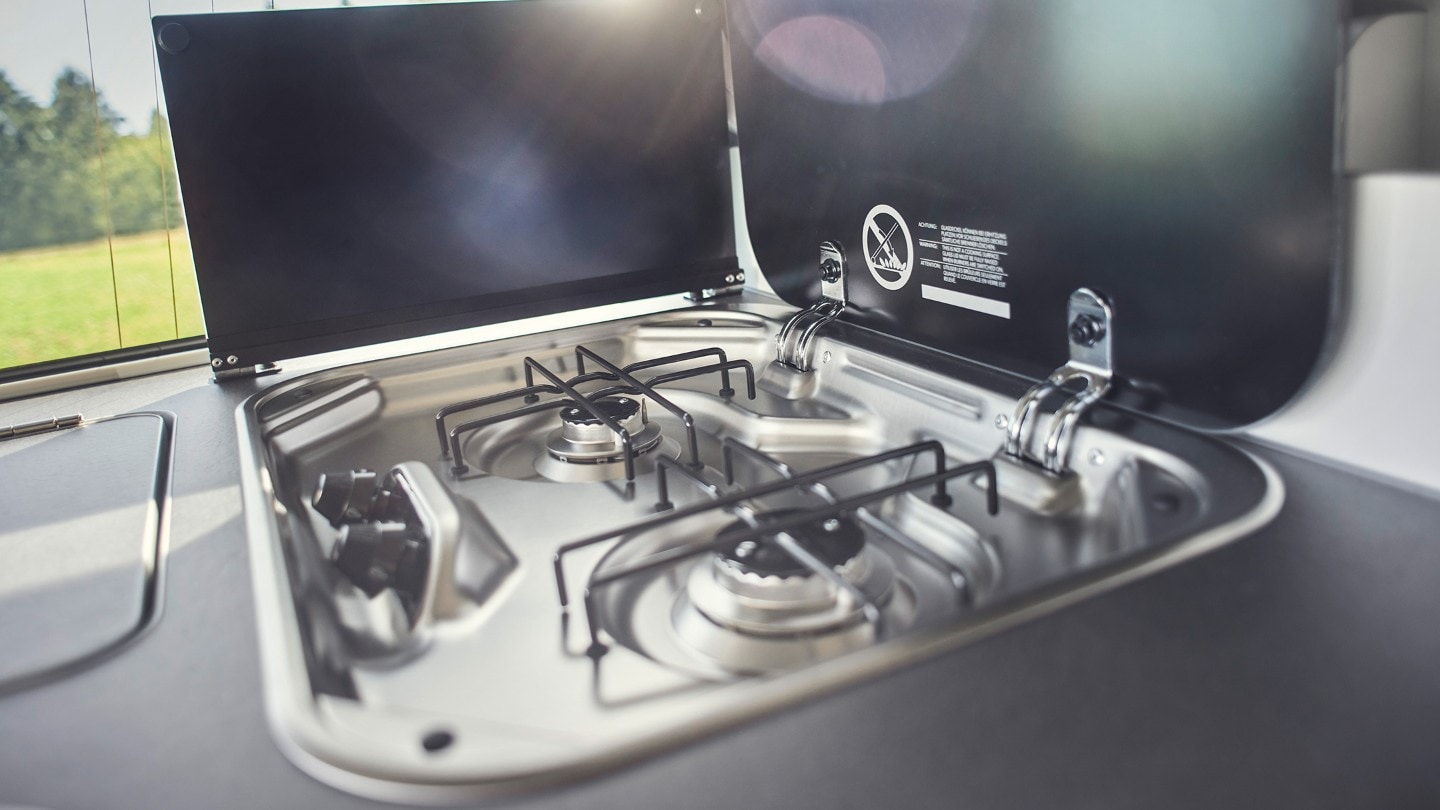 GAS COOKING HOB
The kitchen area in the New Transit Custom Nugget has space to store gas canisters up to 2.8kg. And replacing the canisters couldn't be simpler, so you'll always be able to cook your favourite meals.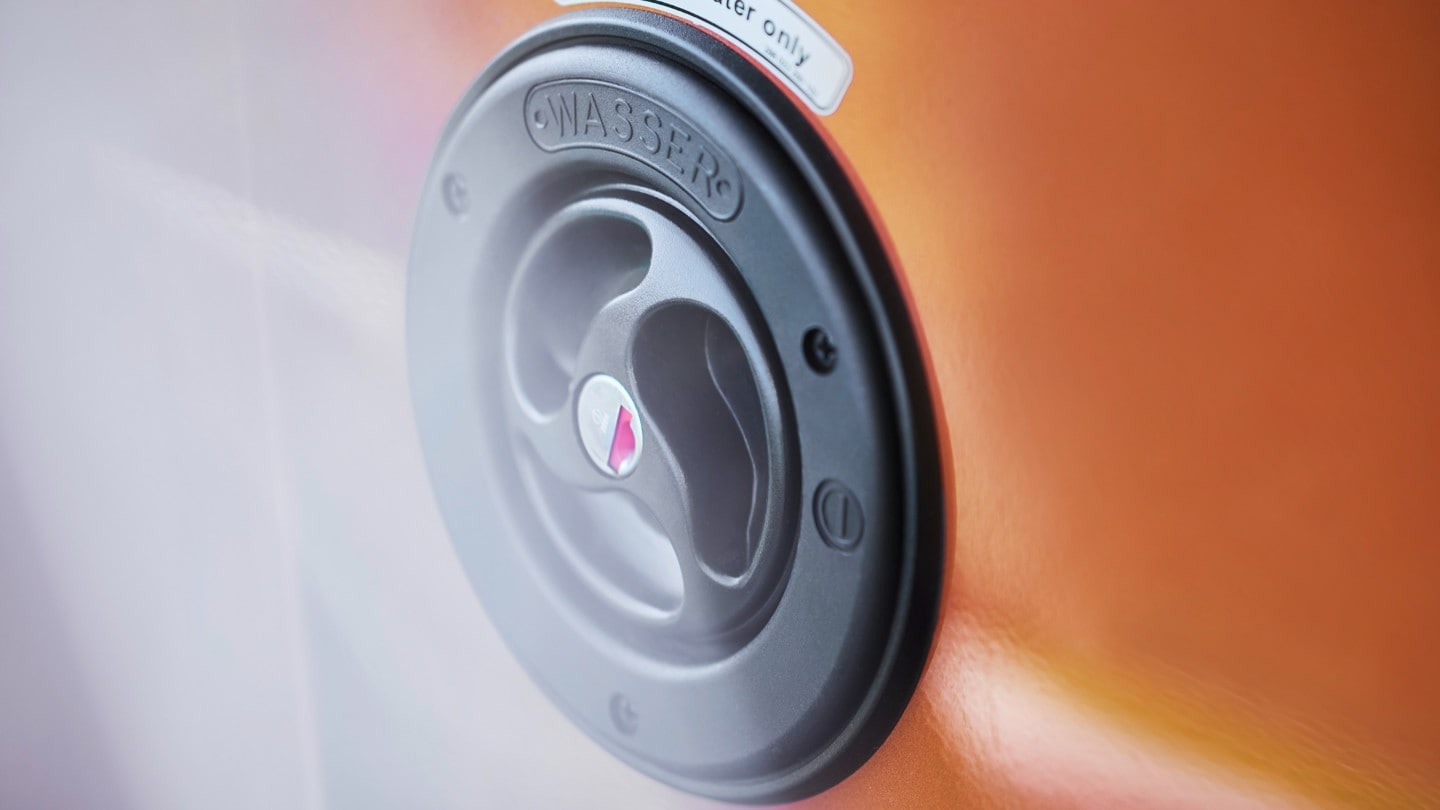 POWER AND WATER SUPPLY
External 230-240v recharging points enable you to recharge your power supply when parked near a mains socket. There's an external connector to refill your fresh water tank too, making it easier than ever to keep your camper's water supply topped up.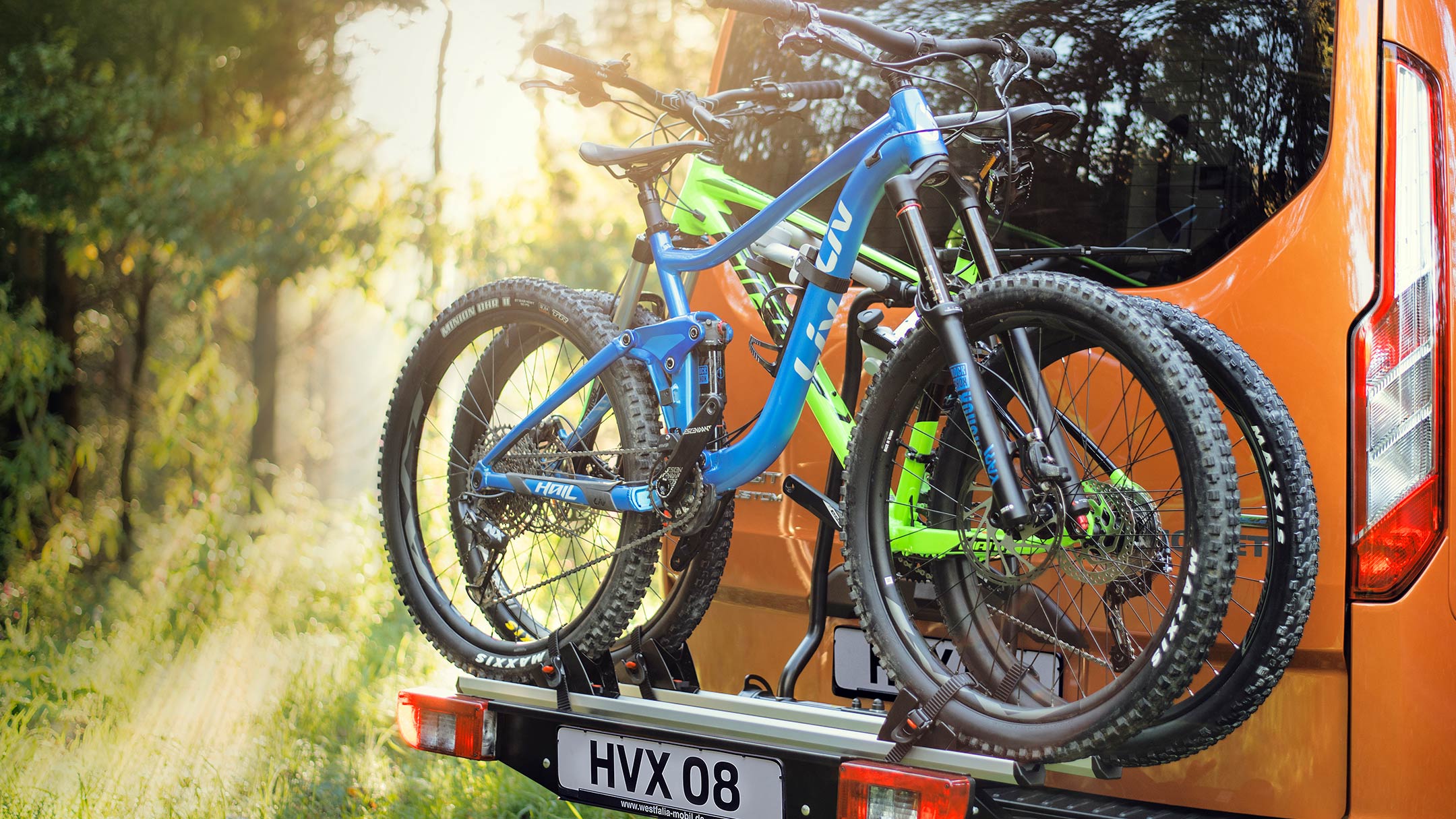 BICYCLE RACK
With an optional bicycle rack, you can securely fasten your bikes to the rear of the camper van. So now, you can get out for a ride whenever you want. Previous
Some key features may be optional on some series.